Austria's renowned Red Bull Sailing Team has announced that investment and real estate powerhouse CC Real is coming on board as the official team partner for the 2020 season. The partnership between the dynamic international company and the equally performance-driven sailing team – led by two-time Olympic Champions Roman Hagara and Hans Peter Steinacher – creates a synergy that will raise the global profile of both entities. The ultimate goal: to produce Red Bull Sailing's first GC32 Racing Tour championship.
---
Vienna (AUSTRIA) – A global championship on cutting-edge foiling catamarans, the GC32 Racing Tour attracts the best in sailing and thrills audiences worldwide. With the legendary Hagara as skipper and helmsman, Red Bull Sailing joined the Tour in 2019 and quickly rose through the ranks, going head to head with America's Cup and Volvo Ocean Race winners and earning third place honors on the championship podium. Now one of the favorites for 2020, the team sees the support of CC Real as an important component of their campaign to bring the GC32 title to Austria.
"In high-level sports, as in business, achieving your goals is possible only if you have the right collaborators, and CC Real is strong and experienced," says Hagara, who won Gold at the 2000 and 2004 Olympics together with Steinacher. "CC Real shares our passion for excellence and our mindset of always looking to get even better, and they are the perfect partners to help us get the job done this season."
Established in 2006 with headquarters in Vienna's landmark Millennium Tower and more than 150 employees across multiple countries, CC Real is an investor in and operator of commercial real estate, with over €2.2 billion in assets in a dynamic and continually expanding portfolio. CC Real offers a full-service package of comprehensive Direct INVESTMENT (Transaction-, Fund- and Portfolio- Management, including their own AIFM Services) and REAL ESTATE MANAGEMENT (Asset-, Center-/Property-, Facility-, Construction- Management, Leasing) Services. Additionally, the company has proven experience and results in co-investment in European assets with international institutional investors such as Morgan Stanley Real Estate Investors as well as family offices.
Fabian Kaufmann, CEO CC Real says, the Company USP is to create an up-side potential in real estate and outperform the business plan. CC Real is confident that teaming up with Red Bull Sailing will result in a successful partnership for both sides.


Steinacher, the acclaimed tactician for Red Bull Sailing, states, "This partnership is a fantastic way to start the new year. As CC Real joins our valued existing collaborators in this prominent role of official team partner, we will be doing our utmost to frame their participation with the high profile it deserves on the global stage, delivering the best guest experiences on site and optimal visibility of the brand on our boat."
In 2020, the GC32 Racing Tour will encompass regattas across multiple continents. The action kicks off this March with Act 1 in Muscat, Oman, the site of the 2019 season finale where Red Bull Sailing battled to the top three in the regatta and clinched their position on the championship podium. For all the news and updates, follow #redbullsailingteam.
Follow Red Bull Sailing: #redbullsailingteam
Images for editorial use only. Credit: Red Bull Content Pool
Information, videos, images: www.redbullsailingnewsroom.com
Contact: Mario Schoby / mario.schoby@redbullextremesailing.com / +43664638597
About Roman Hagara and Hans Peter Steinacher

Roman Hagara and Hans Peter Steinacher are Austria's most successful summer sport athletes, having won two Olympic gold medals (Sydney, Athens) and numerous world championships. They are the only Austrians to have competed on the America's Cup World Series. Determined to see sailing progress to the next level, they groom the next generation of sailors by leading the Red Bull Sailing Team in the GC32 Racing Tour and by serving as sports directors for Red Bull Foiling Generation.
About the GC32 Racing Tour

Featuring world-leading sailing teams in head-to-head action, the GC32 class sets sail into 2020 with a five-race calendar, beginning in Muscat, Oman in late March. Course configurations are similar to those used in the America's Cup, and venues are chosen with the aim of providing the best chance of optimum conditions to get the catamarans flying on their foils.
About CC Real
For more on CC Real: cc-real.com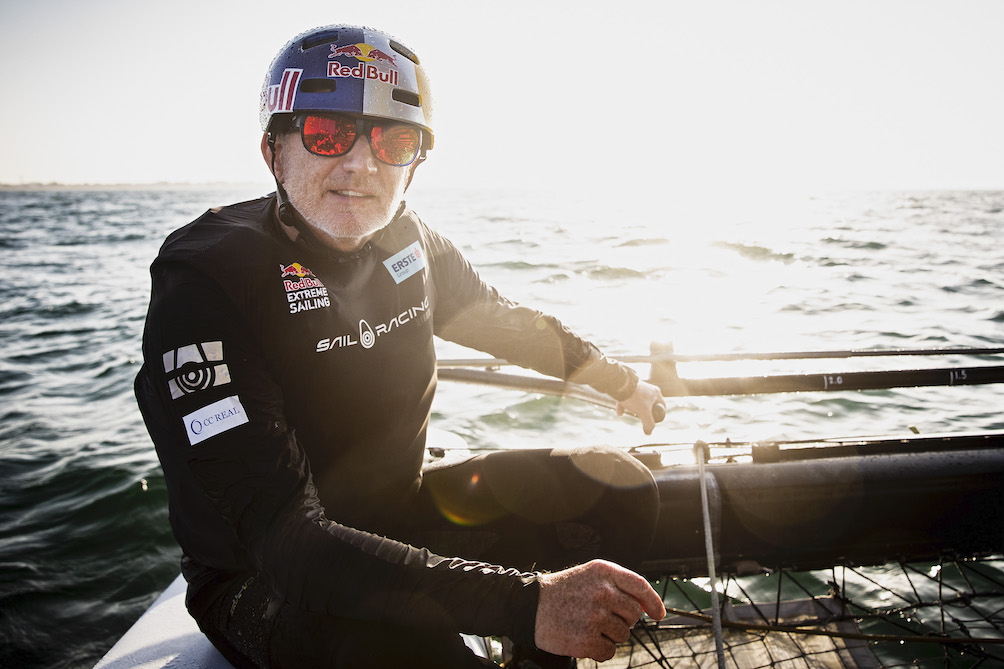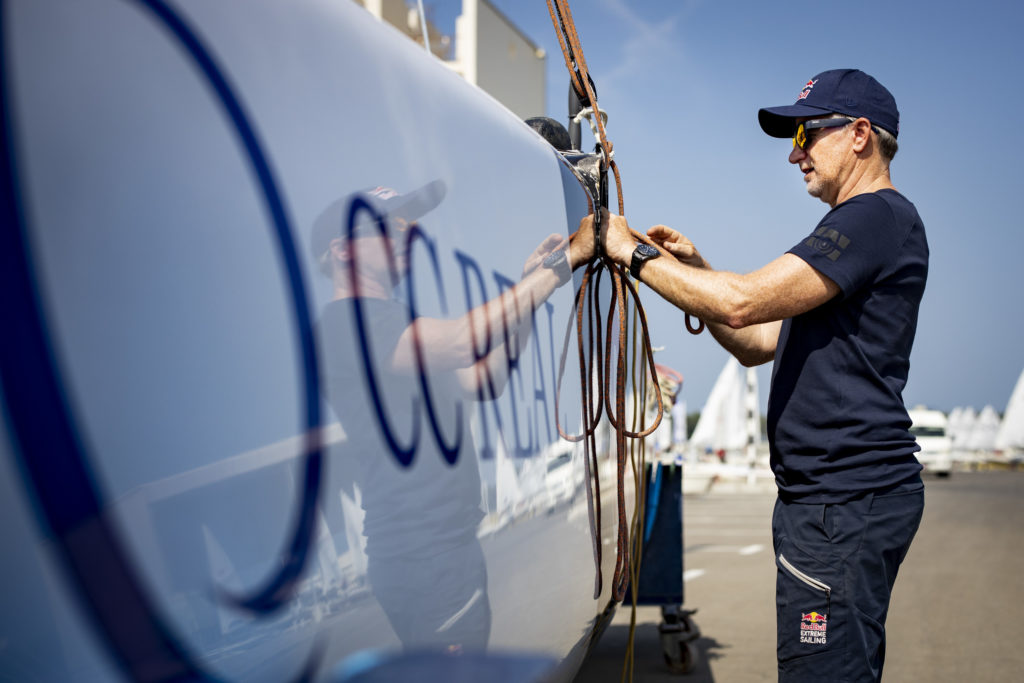 ---