Fourteen sailors have been selected to join the Alinghi Red Bull Racing crew and represent the Société Nautique de Genève during the 37th America's Cup. While some are new to the sport, these talented athletes will be backed by several of the industry's biggest names.
Ecublens (SUI), 8 June 2022 – They're young, Swiss and talented, with solid experience in foil, fast boats, rowing, and cycling. Alinghi Red Bull Racing announces fourteen crew members selected to represent Switzerland in the next America's Cup, to be held in Barcelona, in autumn 2024. With an average age of 30, eleven years younger than the last crew that took Switzerland to victory, in Valencia, this team represents the youth factor.
According to the rules of the 37th edition, eight of them will board the AC75 foiling monohull, classified in two groups: the driving group and the power group. For the sailors in the first group, called afterguard, selections started last summer with interviews, followed by physical and sailing tests. "It was really a collective effort: we worked with the head trainer Nils Frei and the first sailors selected, and made all our decisions together," explains Pierre-Yves Jorand, co-general manager in charge of sports operations. "Character, attitude and development potential are as important as skills. We're going to be driving a Formula 1 with several people in the cockpit: one on the brake, one at the steer, one on the accelerator, and one on the gear lever. It's all about teamwork."
These sailors in the driving group gained their experience in Olympic sports, flying boats, the Red Bull Youth America's Cup… and personify what is called the Alinghi generation. The youngest is 2014 Optimist world champion Nicolas Rolaz. "It's an honour for me, a dream come true. I started sailing during the previous victory in 2007; Ernesto Bertarelli and his crew had shown that it was possible to reach the top even if you're from a landlocked country like Switzerland. Flying the Swiss flag at the America's Cup is like the holy grail, but it's above all a chance to reignite the flame and revive the team's victorious past."
A high-level training schedule has been set up on the water with renowned coaches to guide these youngsters, who have no experience yet, with these super-powerful AC75 rockets. And on the design side, Silvio Arrivabene, co-general manager in charge of technical operations, will supervise the designers and engineers: "The boat we're going to deliver will be the result of everyone's joint commitment. We talk daily with the sailors, everyone knows what the others' challenges and needs are. The design team we're putting together combines the AC75 experience of the 36th edition with a fresher, younger, more diverse approach. Just like in Formula 1, from which we're learning a lot thanks to the collaboration with Red Bull Advanced Technology."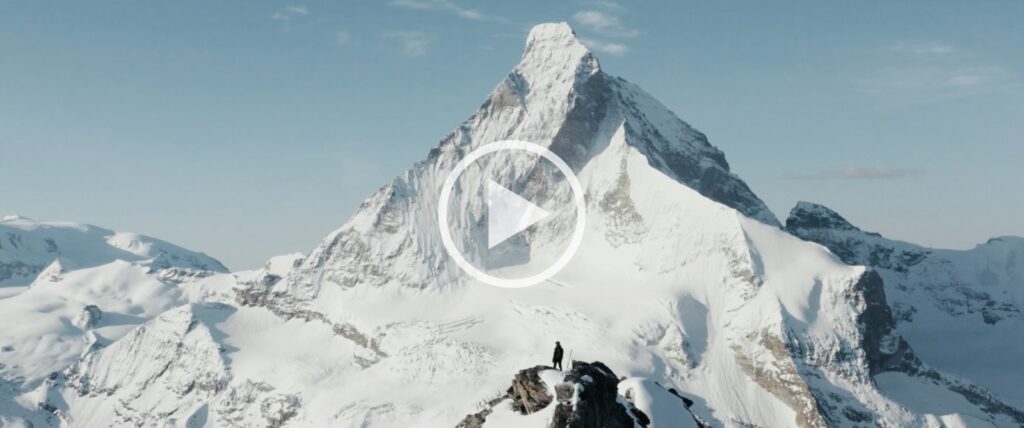 Besides announcing the new Swiss crew members, Arrivabene presented some of the key members in the team, including principal designer Marcelino Botin, who's in charge of hydro and aerodynamics. "We're in a group-consolidation phase", says Botin. "These are the people who can make or break a team! The cohesion between the designers and the sailors really illustrates where Alinghi Red Bull Racing's strength lies: numerous synergies, and an excellent work atmosphere where ideas come together."
The sailors are divided into the following roles: tactician, helmsman, foil trimmer, sail trimmer, and grinder. The latters, part of the power group, bring the necessary power to get the boat working. "The class rules oblige certain systems to function on manual power, especially everything that has to do with sail trimming," says design coordinator Adolfo Carrau, who's been working with Botin for the past 15 years. "It's the strength that these athletes contribute that enables the sail trimmer to do his job. The designers have identified the positions and forces needed to have maximum power for the type of effort provided: though races are calculated in minutes, training takes hours. The team members must therefore really be strong, especially since there will only be four of them on board, compared to eight grinders in the previous edition."
To assemble this power group, the recruitment focused on members of the Swiss cycling and rowing federations. "The track record of these athletes caught our attention; though not experienced in sailing, they excel in top-level sports, winning, and performance despite pressure," adds Nils Frei. "Rowers are extremely versatile athletes due to their strength, power, and endurance. But we still had to explain to them what this event represents; it's a career choice, a life choice."
The cyclist Théry Schir and rowers Augustin Maillefer and Barnabé Delarze joined this power group. Delarze, who took part in two Olympics and recently won the iconic duel against Cambridge, the Boat Race, with Oxford, is thrilled about this new sporting direction after spending over half his life rowing: "I've always been attracted to water and sliding sports, and in the end sailing is not that far removed from rowing! In any event, I've never had a project this big. I hope I can offer them what was my strength in rowing – motivation and the will to work hard to reach my goals, with a lot of discipline. Handling pressure to perform well at the highest level. Here, we're entering a new dimension – these boats are like spaceships!" The last crew member will be introduced soon.
True to Swiss precision, the team were spot on for the recent start of two 2022 championships: in the lead of both TF35 Trophy and GC32 Racing Tour, Alinghi Red Bull Racing is training actively on these two boats while waiting to sail the AC75 and then the AC40.
Alinghi Red Bull Racing – sailing crew
Maxime Bachelin, age 24 – driving group
Matias Bühler, age 39 – driving group
Arthur Cevey, age 26 – power group
Nicolas Charbonnier, age 40 – driving group
Lucien Cujean, age 32 – driving group
Barnabé Delarze, age 27 – power group
Yves Detrey, age 43 – driving group
Augustin Maillefer, age 29 – power group
Bryan Mettraux, age 31 – driving group
Arnaud Psarofaghis, age 33 – driving group
Nicolas Rolaz, age 22 – power group
Théry Schir, age 29 – power group
Nils Theuninck, age 25 – power group
Florian Trüb, age 28 – power group
Design team
Marcelino Botin (ESP) – principal designer
Adolfo Carrau (URU) – design coordinator
Steven Robert (FRA) – structural engineer lead
Gautier Sergent (FRA) – sail designer
Joseph Ozanne (FRA) – simulator lead
Next dates
11 June – Bol d'Or Mirabaud (TF35), Geneva (SUI)
23-26 June – GC32 Racing Tour, Lagos (POR)
Images free of charge for editorial use. Credit: Alinghi Red Bull Racing / Samo Vidic
For more information, images and videos: Alinghi Red Bull Racing Newsroom
Contact: Sophia Urban, +41 79 351 82 11, media@alinghiredbullracing.com

About Alinghi Red Bull Racing
After over a decade away from the Cup, Alinghi, one of the most dynamic names in the history of the America's Cup, is returning to battle for sailing's highest honour. The consecutive-winning syndicate joins forces with Red Bull, the driving force in global sport, to create a new team: Alinghi Red Bull Racing.
The team sails under the flag of the Société Nautique de Genève and is accompanied by its main partner Swiss watch brand TUDOR. The official Swiss challenger will compete in the Selection Series for the 37th America's Cup, in 2024 in Barcelona. The countdown starts now!